New global dynamics in the post-Covid era: challenges for the public, social and cooperative economy
The Palau de les Arts in Valencia, venue for the 33rd International Congress of CIRIEC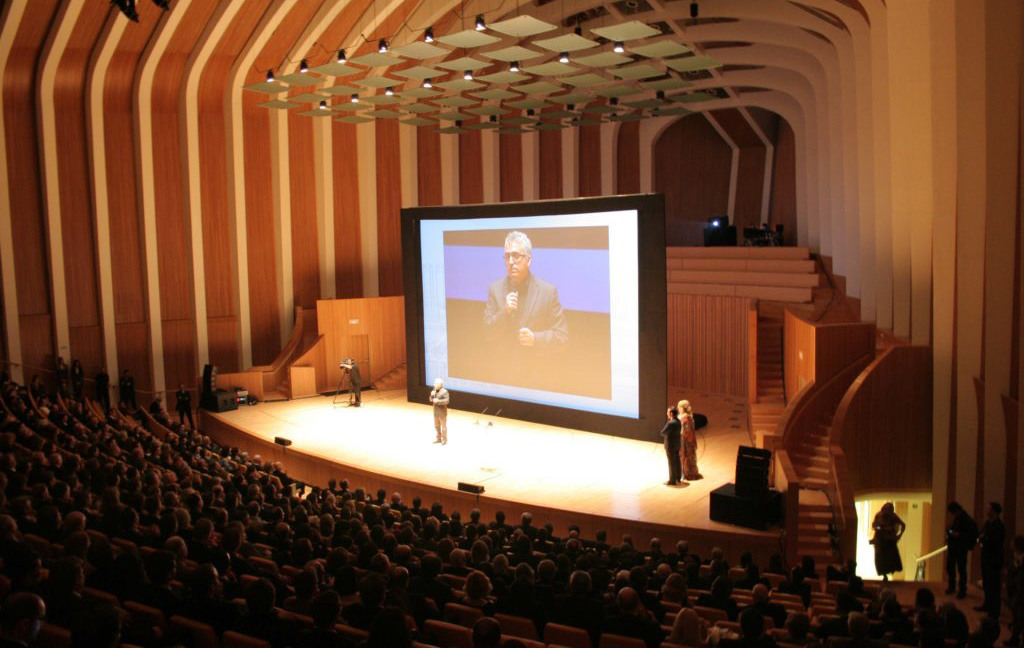 The 33rd CIRIEC International Congress will be held at the Palau de les Arts Reina Sofía (www.lesarts.com/es/). After the inauguration of the Hemisfèric in 1998, the Science Museum in 2000 and the opening to the public of the Oceanogràfic in 2003, the Palau de les Arts Reina Sofía completes the artistic and architectural component that represents the Valencian Community's firm commitment to culture in its broadest sense, together with science, technology and nature. Inaugurated in 2005, the majestic building is equipped with the most modern technologies, in an avant-garde and modern space.
The Palau de les Arts, designed by the Valencian architect Santiago Calatrava, is presented as a large sculpture with a highly symbolic content. It has cantilevered platforms at different heights, with walkways and vegetation, accessed by panoramic lifts and staircases located inside the metal structures on either side of the building. The contrast between the opacity of the steel sheet shells and the transparency of the vast glazed spaces produces changing sensations as you walk through the building.
Valencia: superposition of cultures
Valencia rewards their visitors with 300 days of sunshine a year and an average annual temperature of almost 18ºC. Founded in 138 BC by the Romans, Valencia is a superposition of Roman, Visigoth, Muslim and medieval cultures. Proof of this are monuments as representative as La Lonja de la Seda (declared a UNESCO World Heritage Site), La Almoina, Las Torres de Serranos and Las Torres de Quart or the Cathedral. Beyond the architecture, the Tribunal de las Aguas, founded in the year 1000 has been recognised by UNESCO as Intangible Heritage of Humanity. But it is also a city in continuous evolution. A city that boasts of its historical past but dares to take on the great constructions of the 21st century.
In addition, Valencia has been recognised as European Capital of Smart Tourism 2022 and World Design Capital 2022.